Great Turtle Creations is a specialized service for couples that plan to marry on the island and would like to have a unique invitation with accessories. we are able to offer you the following Mackinac Island scenes: ( If the copyright image is displaying, just move your mouse off the image to see the artwork.)
Click on the image below for a larger view.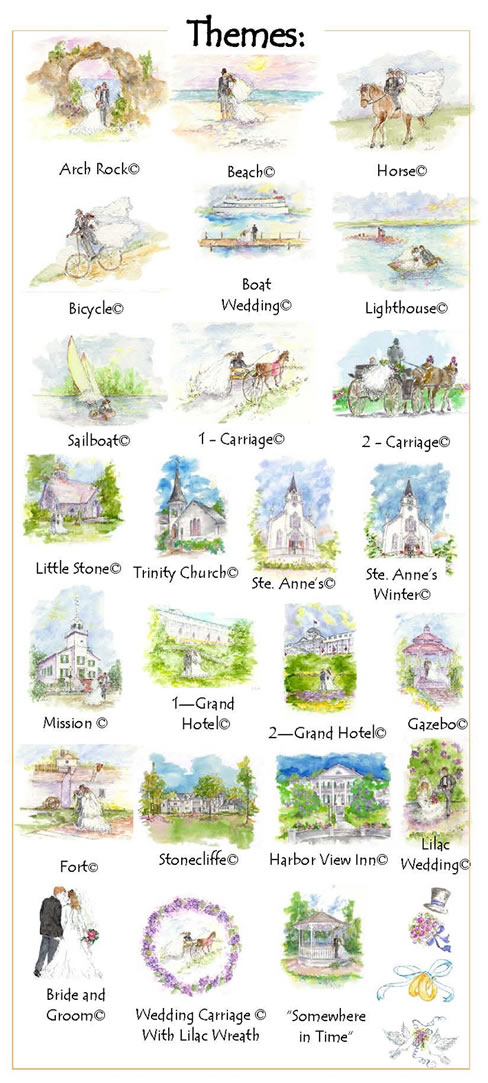 The following are off-island themes. Please inquire if you are interested in using these.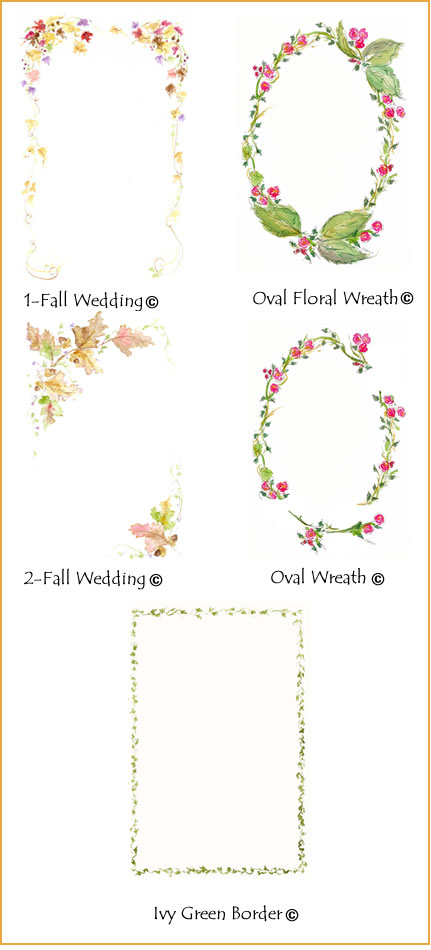 More wreath and border options may be found on the Notecards page.